I often feel obligated to use the buzzwords candidate experience at seminars and recruiting meet-ups. I'm conscious of them now, as GoodTime is going through a hiring phase and I'm acting as our full-time recruiter. Still, I'm not sure I fully understand what they mean to people who are living it. Since there's no course called 'Candidate Experience 101' that offers up best practices and secret tips and tricks, I recently asked an anonymous candidate point blank, "What was your experience as a candidate really like?"
He gave me a fantastic response after undergoing 30+ interviews in recent months, and told me his journey was like an online dating experience. Know in advance that you'll love this story's ending!
Dear recruiters I've met during my job search
I'm a UX designer in San Francisco who has searched for a new opportunity for the last few months. So far, I've learned that recruiters like you are a big part of the employment journey, which surprised me. I don't remember meeting so many of you in the past, but it seems like the landscape has changed. And it's starting to feel like my dating life. I've met four types of recruiters so far: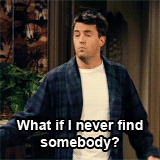 Type 1: You're demanding 'cause you like me, right?
You: A recruiter representing some of the hottest tech companies around
Me: Hey, obviously I'm not good enough for you, and you knew that from the beginning. You asked me to provide more portfolio pieces even after I gave you my best stuff. I went through all my past work and gave you more examples … and more … and more. I wasn't keen on handing over everything, especially stuff from years ago that I knew wasn't my best work. But you insisted that more was better. You told me to change my resume to match the job description, and made me add garbage that didn't make me proud.
You dangled a prestigious company's name in front of me, and, I dunno … maybe that made me lust after something I didn't really want. It sounded too enticing to pass up, and I fell into your trap. I spent hours doing everything you asked.
Then you began to sow doubts into the process and question my abilities. But you still lured me along with false hope. Were you paid by the number of leads you had on hand?
Then you disappeared. You never contacted me again, and I didn't follow up because I knew why you had vanished. You thought I was less than I am. My confidence dipped after I met you, and I wished I hadn't talked to you or wasted my time trying to become what you wanted.
Vindicating update: The company you were dangling in front of me is now talking directly to me. (Ho! Ho! Didn't see that coming, did you?) We've established a great connection and I'm waiting on an offer. So maybe the botched process was on you all along. Maybe you didn't represent your client the way you should have. And maybe you demanded too much, like asking me to change who I was.
Type 2: Tell me why you are dumping me
You: A recruiter from a prestigious tech company.
Me: You found me on LinkedIn and said so many good things about me. I loved hearing them, especially from you. You were always so popular. The one everyone wanted to be with. I was overjoyed when you said I had a very strong portfolio and you wanted my phone number.
We talked on the phone and everything clicked. You said you'd call me back, and you did. Then you asked me to meet you face to face, and you were everything I'd imagined. You had the best facility, the best perks, a prestigious name brand, and best of all, a strong design team. We talked almost every day after that and you responded to my emails immediately. We moved forward with the design exercise — the ultimate test.
I gave that design exercise my all, spending five full days on it, doing deep research, conducting surveys, and giving it everything I had. In the end, I produced an amazing idea and a brilliant prototype. (What? Too cocky?) It's fair to say I was very confident. My design colleagues loved the idea I submitted, and they don't suffer fools or bad designs. Everyone loved it. Period.
Except you. Why not? And why won't you tell me why not? On a two-minute call, you casually said my research was weak and that my visual was not high-level. But you didn't look at the flow, the level of detail, or the thought I put into my work. I could tell from what you said about it. The two-minute phone call didn't give me a sufficient explanation.
I'm moving on. It feels good knowing I'm confident in the work I produced, and not in a person who won't connect or give me well-deserved feedback. I need to be in a reciprocal relationship.
Type 3: I want to meet your parents
You: A recruiter representing some of the hottest tech companies around
Me: We first connected on LinkedIn and you said you could tap me into many opportunities. I didn't have any expectations, as I was already losing faith in third-party recruiters. But you were different.
You really cared about me, my future, and gave me confidence. You understood the design process, and you spoke UX language. What's more, you said my resume and portfolio were top notch and I should be paid and treated accordingly. And you even told me I should seek a lead or management position.
After we talked a couple of times, I believed you were different. You seemed grounded and solid and willing to keep your promises. One of which was to introduce me to many of your clients. I got excited about all the great projects you said were coming up.
Then, nothing happened. You still email me from time to time to ask about my status and whether I'm interested in other opportunities. I don't understand you. When will you introduce me to your clients? This won't feel real until you do.
Type 4: You care like my mom
You: A recruiter from a prestigious tech company.
Me: I was torn. Heartbroken. Exhausted.
I didn't know job searching could be this hard, because it never has been before, at least not for me.
Then you showed up. My friend gave me a referral and you contacted me almost immediately. Your gmail account picture with your son was sweet, and I immediately felt like I could trust you. We talked, you prepped me, and I had a clear picture of the process ahead and what to expect. We exchanged short and lovely emails and I felt like I was talking to someone who really understood me.
You emailed me the day before and the morning of all three interviews saying, "Be yourself! Like the way you have talked to me." All I needed to hear was "They will love you," and it's exactly what you said. It warmed my heart and I felt really good going into the interviews. Even before I had a chance to tell you how they went, you sent me an email thanking me and asking about them. The interviews were great. And you know what? You had a lot to do with that. You made me feel confident and good about myself. I don't know … you reminded me of my mom. You gave me kind and thoughtful support when I needed it most and treated me like I mattered.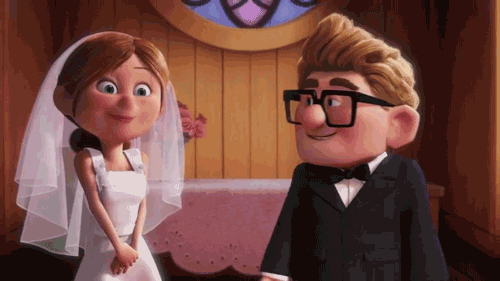 The right one will come along.
I am waiting on my offer from you know where (the company talking directly to me). It has been a wild ride, but I'm confident I'll land in the right place in the end. I really am.
Even if nothing comes of the time I invested in the last recruiter's process, I won't regret it because my experience with her was lovely.
So, to all the recruiters out there who bring amazing people skills to the table for clients like me (I'm lookin' at you, Type 4), thank you. It makes sense that people like you are able to solicit the best talent around the globe, and connect those people with the right companies. When you do it well, recruiting is amazing. It makes candidates feel like someone has a clear handle on what's happening and that they're going to walk beside you through the whole process, good or bad, with respect and kindness. That's how it should be.
Despite some of the tough runs I've had with a few other types of recruiters, I'm sure they've all made me stronger. I've learned more about where my confidence comes from and what I expect of others and myself.
Every sector has its amazing and not-so-amazing professionals. I was bound to bump up against both in the fast-paced world of San Francisco. I'm just glad I crossed paths with Type 4. It took some time, but she was worth it.
DELIGHTFUL UPDATE: Our hero's dream company offered him that job in Mountain View after he finished this post! Doesn't that feel good?
Visit GoodTime to learn about how we improve candidate experience through efficient interview scheduling.